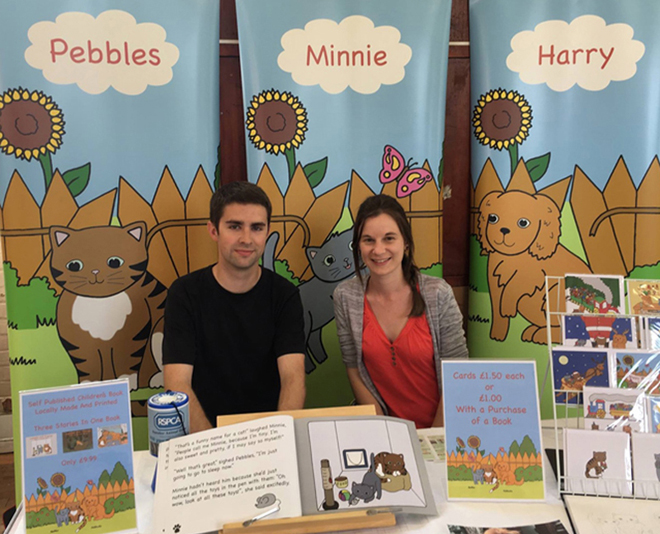 Robert
Robert was inspired to start writing Pebbles and Friends when he saw the strong bond between his two pet cats, Pebbles and Minnie. They became good friends after he adopted them from a rescue centre. This is why Robert wanted his stories to be about having the courage to face new adventures and make new friends, things that Pebbles and Minnie have shown him can be possible, even after a bit of a bumpy start.
When Robert isn't busy creating new stories, he enjoys long walks, travelling and cooking exciting new recipes.
Hannah
Hannah created all the illustrations for the books and cards. Along with Robert, she is always looking for new ways to bring the characters to life, including creating the short animations that sometimes feature on our social media pages! Harry is based on Hannah's real-life dog who, like his character, really loves cats. Although, they don't always appreciate him running up to them and licking them on the nose!
Hannah loves arts and crafts and especially enjoys designing activities for children based on the Pebbles and Friends characters.
Meet The Characters